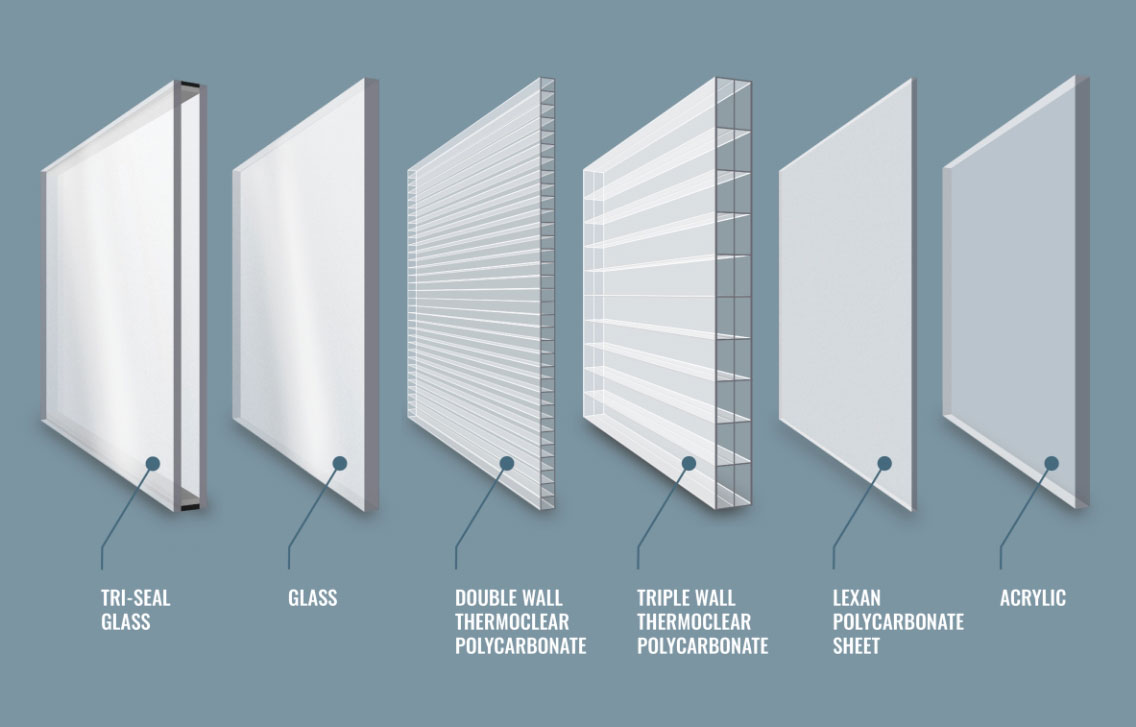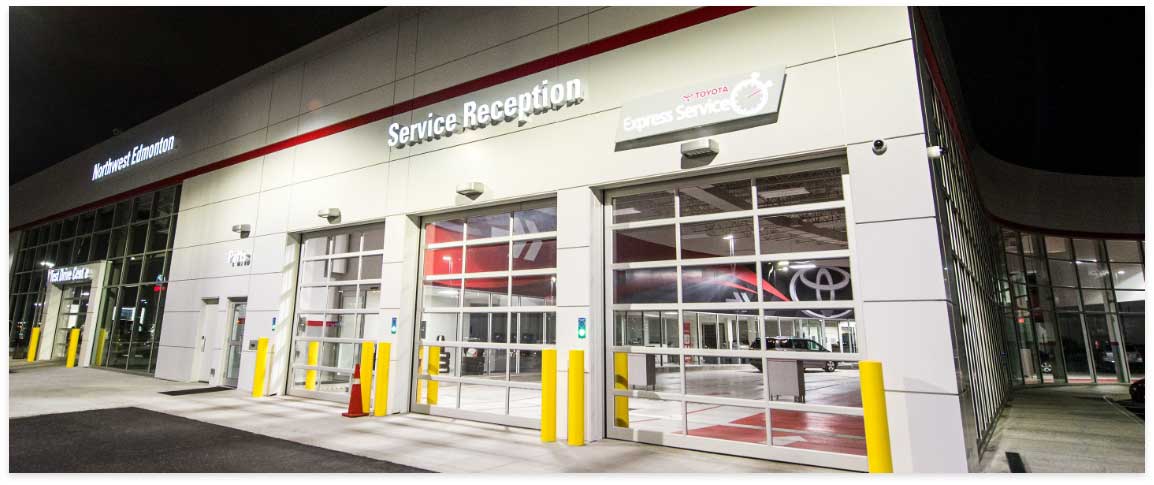 Note: Consult a Steel-Craft dealer on the wide variety of glass options and special orders.
Single pane windows are made with one layer of glass.
Thermo-sealed units have two panes of glass.
Because triple pane windows feature two chambers, both filled with gas. This significantly contributes to a higher energy efficiency performance.
Reduce condensation on glass.
Tri-Seal upgrade available on sealed units.
Reduces Sealant Stress: Super Spacer's thermoset silicone polymer material expands and contracts and always returns to its original shape.
Promotes Sound Absorption: The closed-cell polymer of Super Spacer transmits very little sound compared to conventional aluminum or less-metal warm edge spacers. We recommend the use of Super Spacer wherever noise from airplanes, trains or automobiles may be a problem for building occupants.
Improves Condensation Resistance: The significantly reduced tendency of Insulated Glazing (IG) units fabricated with Super Spacer to exhibit interior condensation or frosting means that the health problems associated with mold may be virtually eliminated.
The No-Metal Advantage: The edge of an IG unit is the most vulnerable part of the glass to heating and cooling losses, condensation and frosting. Super Spacer contains NO-Metal and is one of the most thermally efficient IG spacers available in the market today.
Globally Tested and Proven Performance: Super Spacer is the world's first polymer, NO-Metal warm edge spacer. Over 1 billion feet of Super Spacer has been used worldwide since the start of production in 1989. The company received the 1994 "Solar Company of the Year" award issued by Solar Energy Society of Canada, Inc. Super Spacer was awarded the DWM Green Product Award in both 2009 and 2010.
What is a Super Spacer?
Super Spacer Tri-Seal is an extruded, thermoset polymer structural silicone spacer with integrally incorporated desiccants. The shape of the thermoset polymer material is set during heat curing and can't be reshaped through reheating. Super Spacer retains its flexibility over a wide temperature range, always returns to its original cured shape and has a low compression set. The silicone formula of Super Spacer exhibits excellent resistance to ozone, sunlight, oxidation and has excellent colour stability.
FULL VIEW (in aluminum insert)
13mm(0.051") thick aluminum sheet material sealed to door frame with glazing compound and held fast with rigid PVC snap in mouldings.
Available in kick-proof design with insulated core.
THERMOCLEAR POLYCARBONATE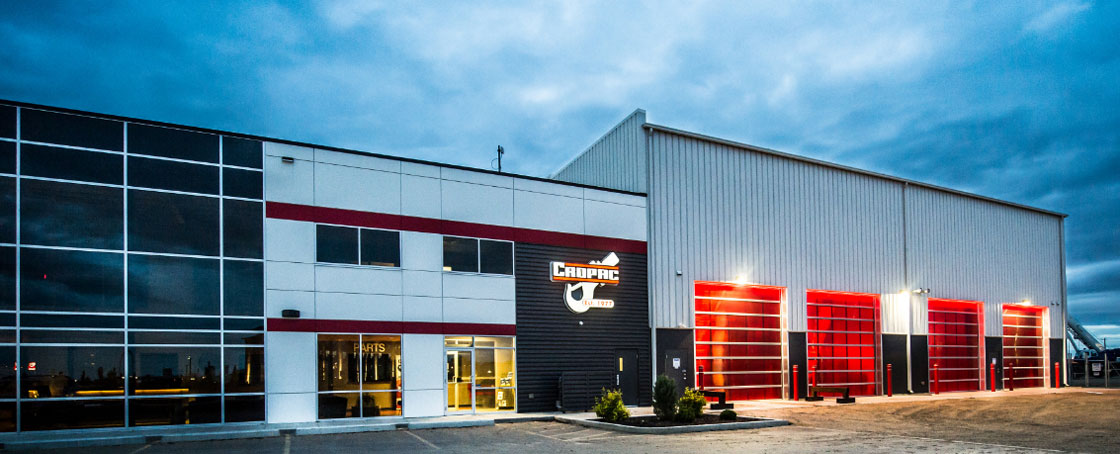 The glazing material (Thermoclear®) used is ideal for humid environments, however it differs from glass in that it's not sealed, therefore condensation may form in the cellular walls when interior/exterior temperatures are such that dew point temperatures are created (usually in periods of cooler weather). This condensation usually disappears when warmer weather returns.
Lexan is a brand name and not the material itself. Lexan is a polycarbonate resin thermoplastic. Benefits include high level impact resistance, handle extreme weather conditions, low level of flammability.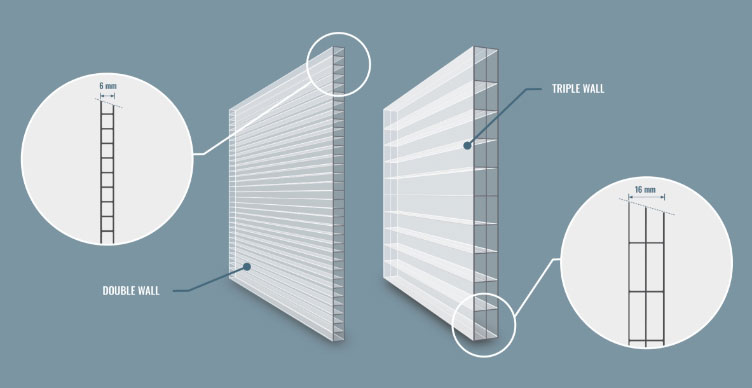 The Double wall LEXAN™ THERMOCLEAR™ polycarbonate sheet provides a light weight, tough, durable, thermal and optical advantage. It has superior impact strength, and its lightweight design and flexibility make it the ideal option for keeping your door light. Although light in weight, LEXAN™ sheets are resistant when subjected to extreme Canadian weather like snow, ice, wind and hail.
It is energy efficient, offers a high degree of light transmission, and contains a proprietary surface coating that protects against degradation caused by U.V. radiation in sunlight. The cellular structure traps air between the two walls, providing excellent thermal performance and potential energy savings.
Like the Double Wall, the Triple Wall LEXAN™ THERMOCLEAR™ polycarbonate sheet provides a light weight, tough, durable, thermal and optical advantage. It has superior impact strength, and its lightweight design and flexibility make it the ideal option for keeping your door light. The Triple Wall LEXAN™ sheets are resistant when subjected to extreme Canadian weather like snow, ice, wind and hail.
The Triple Wall is energy efficient and works by trapping air between three walls, providing excellent thermal performance. The extra thickness of the panel increases the insulation, giving the sheet a R-Value of 2.50. The wider spacing between the internal ribs further provides a more transparent appearance.
The Lexan Polycarbonate sheet is a perfect substitute for glass. Not only does it maintain a glass like clarity, it has the advantage being highly impact resistant and over 200 times stronger than glass. The sheet is break/shatter resistant, making its application great for security and vandal protection. The clear sheet offers a high degree of light transmition, protects against UV rays and permits easy visibility. Excellent insulating properties.
Higher level of impact resistance (250 times the impact resistance of glass).
Less rigidity than acrylic.
Can handle temperatures up to 115 degrees Celsius.
Highly resistant to acids and other chemicals such as gasoline.
Low level of flammability.
CONS OF LEXAN (compared to Acrylic)
Easier to scratch.
More expensive in comparison to acrylic.
Poorer clarity than Acrylic, cannot be polished to restore clarity.
Can be yellowed over time by UV rays.
Can be dented easily.
Like Lexan Polycarbonate, Acrylic is a great plastic substitute for glass.
Shinier than polycarbonate.
Less expensive than polycarbonate.
High level of impact resistance (17 times the impact resistance of glass).
Greater resistance than polycarbonate against evenly distributed loads.
Greater resistance than polycarbonate against scratching.
Greater UV resistance than polycarbonate.
Does not yellow over time.
Greater clarity than polycarbonate, clarity restored through polishing.
CONS OF ACRYLIC (compared to Polycarbonate)
Very rigid.
Cracks more easily than polycarbonate.
More likely to chip than polycarbonate.
Door Envelope MUST be free and clear of any obstructions for proper installation and operation of overhead door system. Door Envelope is Door Specific and changes based on door weight, and Lift Type. Door Space restrictions will determine what Lift Type(s) you can choose.
Optional upgrades to components that are related to the door guide. All lifts are available in 2" or 3" track.
Headroom is the open space between the top of the door opening and the nearest obstruction above it.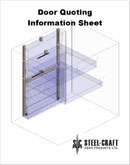 DOOR QUOTING INFORMATION SHEET
For more information about how to check lift specifications for your specific Residential Garage Door needs.
Track and hardware that causes the door to rise vertically some distance above the top of the door opening before it levels out into a horizontal position. Available to meet a variety of height specifications. Optional upgrades to components that are related to the door guide. All lifts are available in 2" or 3" track.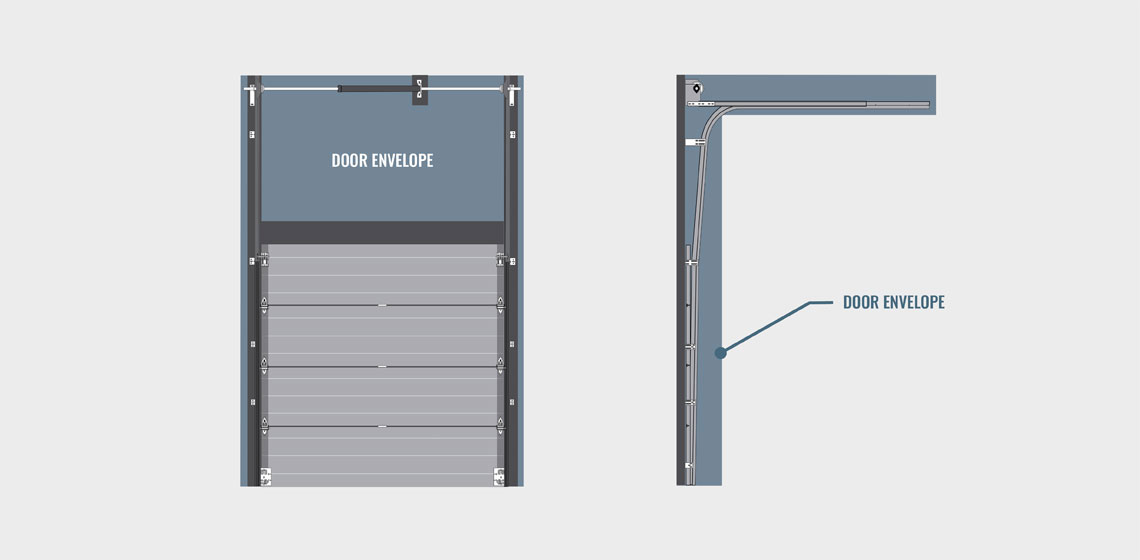 Track and hardware that causes the door to open vertically where no horizontal tracks are required. Available to meet all height specifications.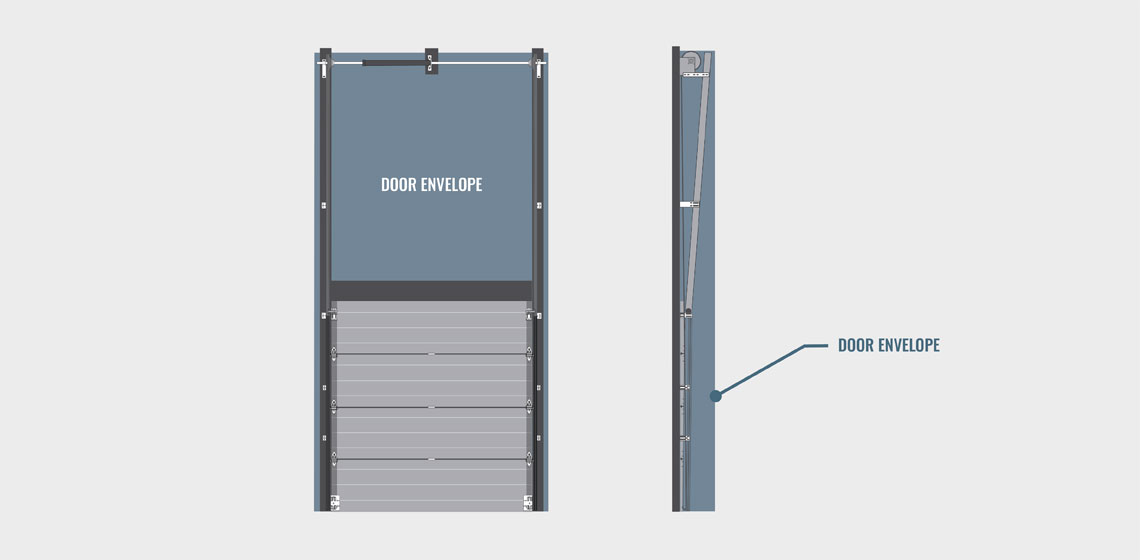 Steel-Craft Track and Hardware that allows the door to operate efficiently in standard openings. Available in 2" and 3" Hardware with 12" and 15" track radius.
Low Lift Double Track – low headroom accessories which enable a door system to operate in minimal headroom conditions. Available to meet a variety of low headroom specifications.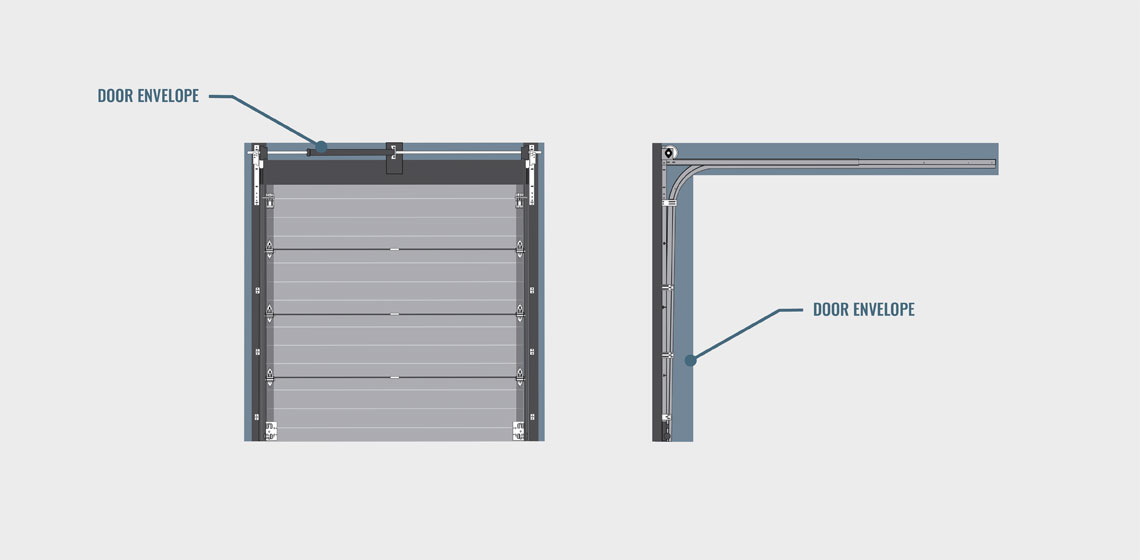 High Lift and Standard Lift are available in Pitch Lift to allow for roof slope. Horizontal reinforcing is engineered for specific size requirements.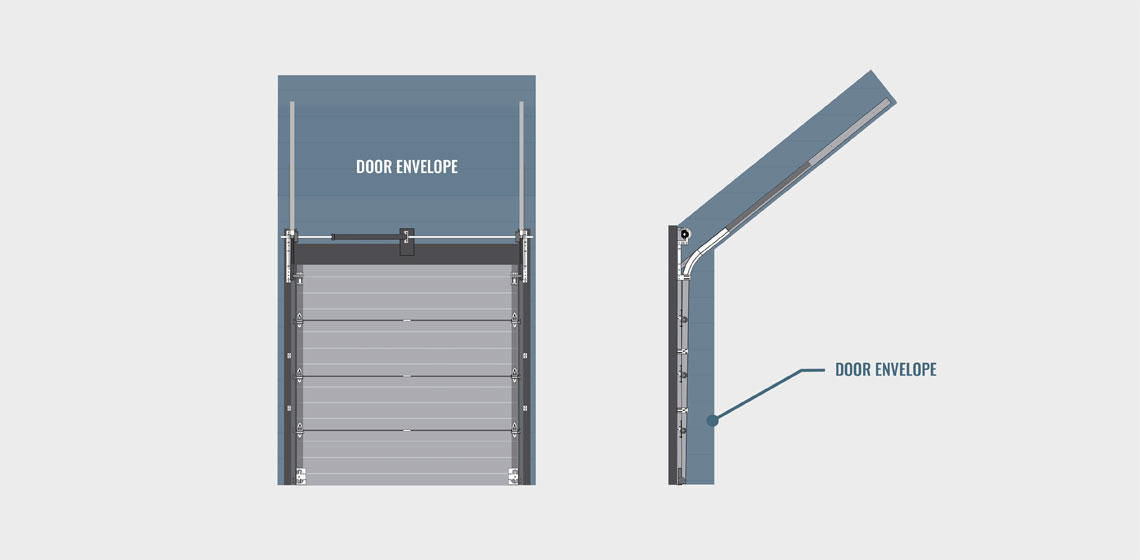 COMMERCIAL GARAGE DOOR OPENERS
Commercial doors see frequent use and require heavy-duty openers that are reliable and long-lasting. Steel-Craft Door Products offers a full selection of commercial operators from Nice that provide the highest levels of strength, durability and security. Questions about which door opener to choose for your specific Steel-Craft door? Contact your nearest Steel-Craft dealer for expert advice or a quote.

Nice is a leading Italian multinational firm in the Home Automation, Home Security and Smart Home sector. Following the acquisition of Micanan Systems in 2019, Nice proudly serves the North American door market from its North American headquarters based in Montreal, Canada.
FIND THE RIGHT OPERATOR FOR YOUR DOOR
Finding the right commercial operator will help keep your business safe, while your door runs smoothly. Our Dealers will assist you in matching your Commercial Steel-Craft door to the right operator for the job. The following are some of the factors we consider when assisting you when choosing an operator for your commercial garage door.
It is important to know the material and size of your door as the weight of the door will impact the type of mechanism and how much horsepower is need to lift the garage door.
Garage door openers are motorized devices that open and close your garage door. The three types of openers we offer are Chain drive, Belt drive and Direct drive. They all consist of a motor that moves a trolley. The trolley connects to the door and when the trolley is activated, it lifts and lowers the garage door.
A rubber belt is used to slide the trolley when the door is activated to open and close. The belt drive will produce less vibrations thus motions are smoother and quieter. Because there are less moving parts, these drivers require less frequent maintenance.
A direct drive opener is the least complicated of all opener types because it uses its own motor to move the trolley. Therefore, it simplifies the process of opening and closing the door, resulting in a smooth, quiet and low maintenance operation.
A metal chain drives the trolley that lifts and lowers the door. Chain drive openers are generally the lowest priced.
Jackshaft opener is mounted beside the door itself. They can be used on any door with a shaft, sprockets and chain as a driving element. They can be installed on high or vertical lift doors, as well as on standard lift sectional doors.
Trolley opener is mounted to the middle of the ceiling. These types of operators are generally used for standard lift sectional doors.
VFD SERIES OPERATORS (Nice®)
Allows you to speed up or slow down the operator. Significantly extends the life of both the operator and door system.
Some garage door openers take up more space than others. Depending on your garage's headroom certain openers will be a better choice. For example, our chain and belt drive garage door openers require 2 inches above the highest point of travel of your door. To measure this you should open your door to its highest point of travel then draw a straight line to the header above your door. From this point measure up 2 inches. If you have this amount of space, our garage door opener will work on your door. A Steel-Craft Dealer can help you choose the right opener for your space.
Horsepower (HP) is the driving force behind the up and down movements of a garage door. The size and weight of the door can be used to determine the necessary level of horsepower for a particular garage unit. Before installing a garage door opener, you should ensure that the door operates easily manually. The rule of thumb is that if a ten year old child can lift the door with little or no effort, the door is well balanced. If the door is hard to lift, you should have a professional authorized dealer check the springs and other hardware on the door before installing an opener. The easier it is to operate the door manually, the easier it will be for the garage door opener to open the door and that means your garage door opener will last longer. Generally speaking, we recommend 1/3 horsepower operators for single wide doors, and 1/2 horsepower operators for a double wide doors.
AC/DC
The motor of a garage door will run on one of two currents — alternating current (AC) or direct current (DC). The latter is generally the more preferable option, because DC-powered garage door openers can turn AC into DC power. Moreover, DC motors are smaller in size, as well as smoother and quieter in terms of performance.