GARAGE DOORS DESIGNED LIKE NO OTHER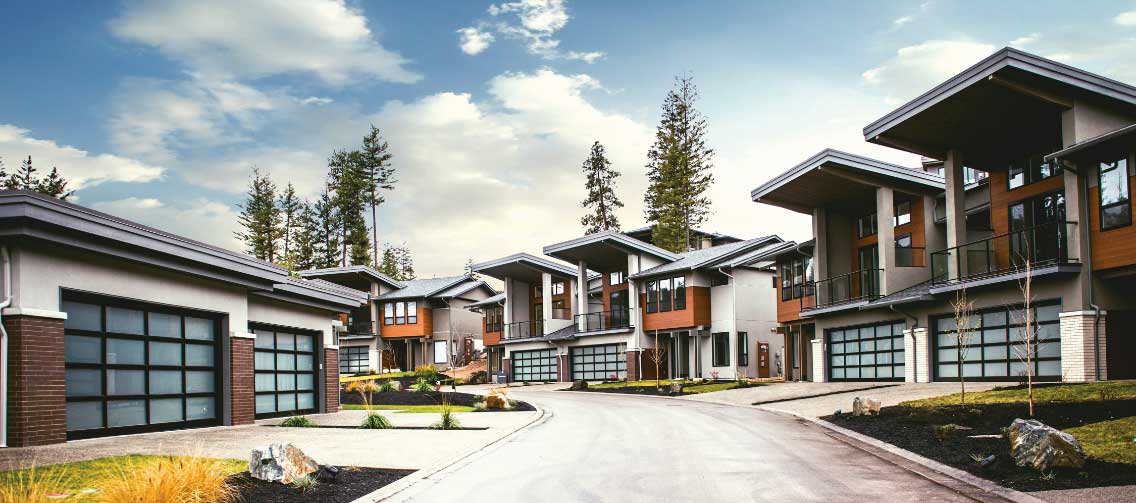 We know garage doors top to bottom and make them from the inside out, understanding exactly what architects, home builders and homeowners across Canada expect from the Steel-Craft name. We offer many decorative options, but rest assured that the basic design behind every Steel-Craft door is tried and true and built to withstand heavy use. From wind to rain, warm sunshine to freezing snow, Steel-Craft garage doors are designed to withstand and keep out even the most extreme Canadian weather conditions!
FACTORS TO THINK ABOUT WHEN CHOOSING YOUR GARAGE DOOR
We carry different lines for different looks. For example, our Thermo-Craft doors have smaller embossed panels, while Ranch-Craft RidgeLine doors have longer panels. That might not seem a big deal, but consider how your home will look with many smaller panels spanning a door or three or four larger panels across the door. A more minimal look might be best if your home is already visually busy. For a modern look, consider the door styles: Contemporary, Mid-Century Modern, Flush or Esteem.
Browse Residential Garage Doors
If you live in a windy place, you need a thicker, stronger door. We love our T-12 Thermo-Craft door, but we would rather see someone in breezy Lethbridge with a thicker T-16 door. Contact a Steel-Craft Dealer for additional information.
Does your garage door face south? If so, the sun beats down on it most days. We recommend avoiding dark paints or colours that fade easily, such as red. If you don't want all that heat entering your garage, go with a door that offers premium insulation – an R-Value 16 is best.
STEEL-CRAFT DOORS ARE SPECIALLY DESIGNED TO HANDLE ALL CANADIAN WEATHER.
LEARN ABOUT OUR DOORS INSIDE AND OUT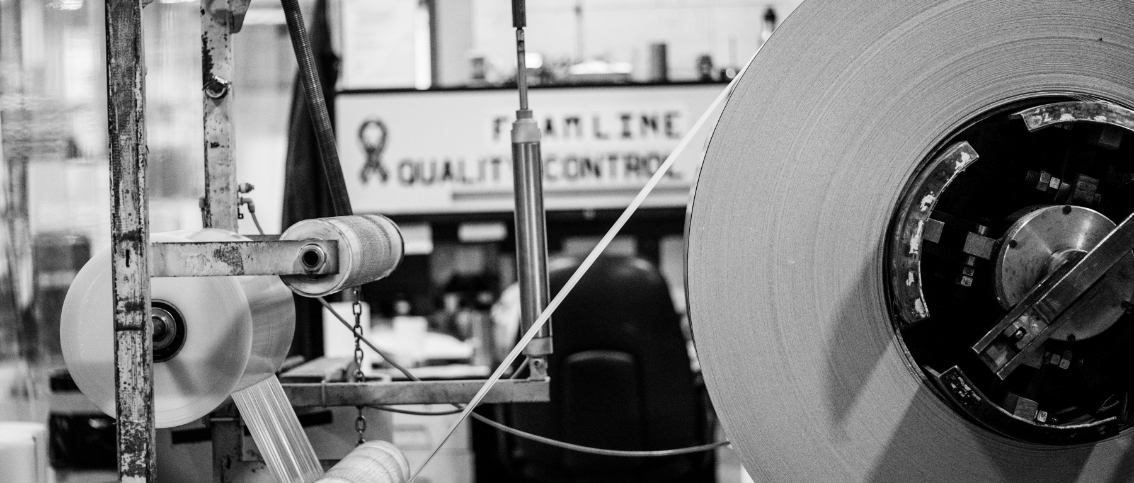 We start with high-quality, Canadian-made steel when making our garage doors. Our cutting-edge manufacturing process and durable steel panels with no open seams, do not allow Old Man Winter to sneak through the cracks and into your home. Being made in Canada means our doors can stand up to our Canadian weather.
Just like the human body, joints are a garage door's weakest link. But our door joints are engineered stronger. Where our roller bolts enter a door panel, we have a patented, best-in-industry method that sees the bolts nest in a triple-fold steel. Even steelmakers wonder how we do it.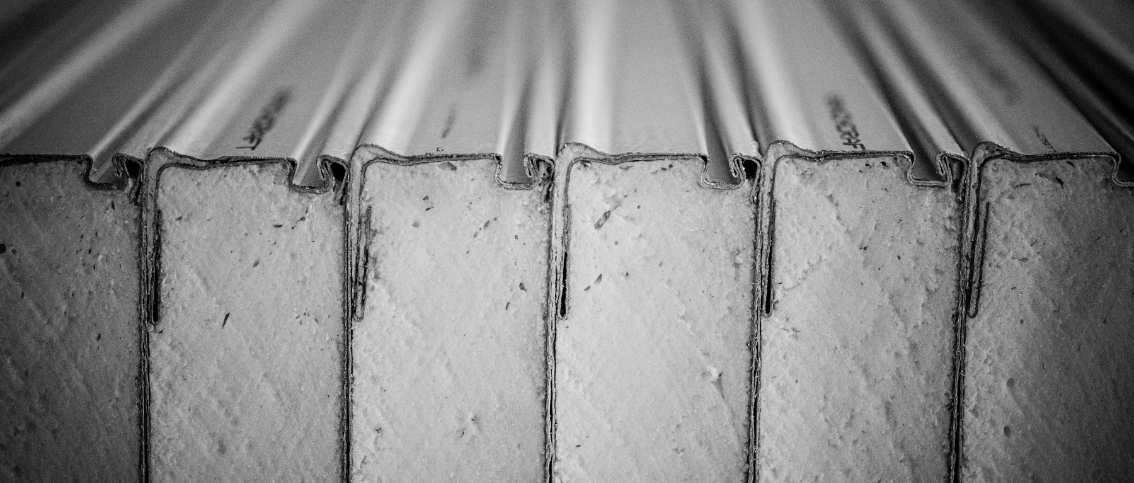 Our patented system overlaps the interior and exterior skins, keeping the cold out and extending the life of your door.
A weather seal is good, but a weather lock is better. Our mechanical interlock mechanisms ensure panels fit tightly against each other for smooth opening and closing and energy efficiency. Exterior-grade, double-finned steel/vinyl bottom weather-stripping is the finishing touch to every door's perimeter. A continuous, Arctic-grade vinyl floor seal keeps warmth in and debris out.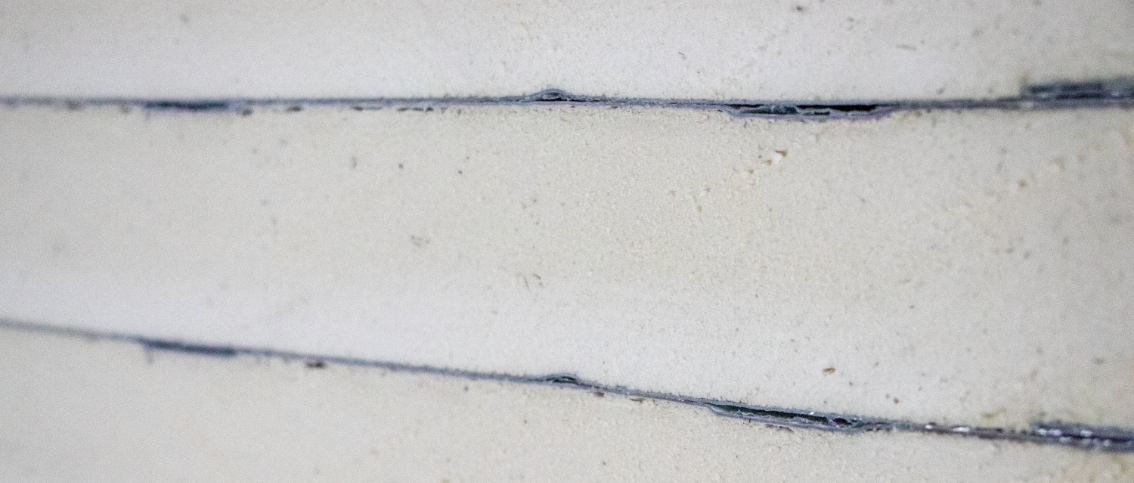 INSULATION THAT DOES MORE.
Steel-Craft's ClimaCore insulation is specially designed to have the highest quality insulation between the panels, to provide higher R-Value, better strength and consistent protection from the elements.
100% CFC & HCFC FREE POLYURETHANE INSOLATION
We start with eco-friendly polyurethane insulation, which offers twice the insulating value of polystyrene,
a product many of our competitors settle for. Our polyurethane boasts other important advantages:
Its high-density composition means it takes less to insulate more; It offers superior resistance to mould and mildew; and It will not soften or melt, no matter the outside temperature. Best of all, our patented insulation process ensures the polyurethane reaches every corner of every panel, and it bonds directly with the steel, making ours the strongest garage doors out there.
Our polyurethane is also CFC- and HCFC-free, making it easier on the environment.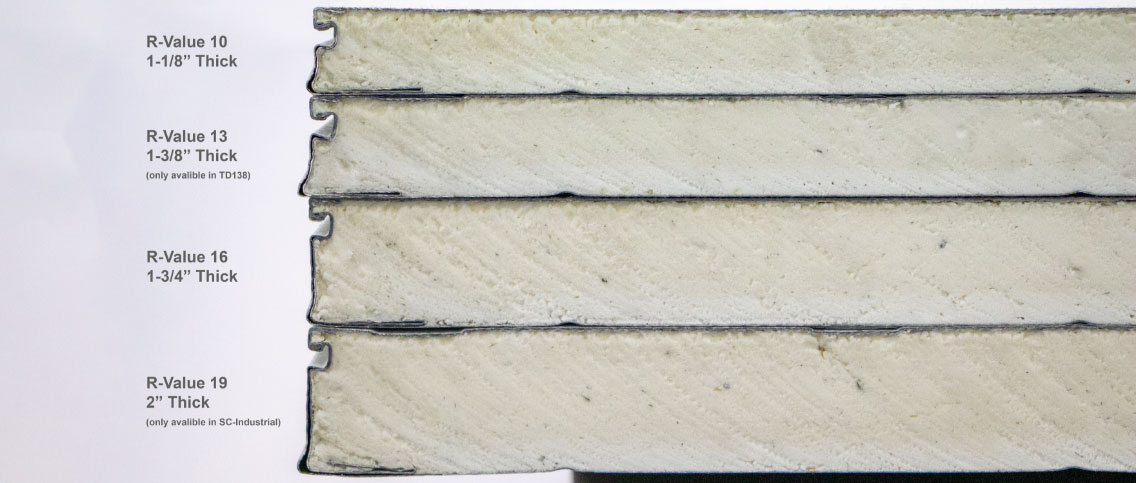 R-value is a measurement that indicates how well insulated your garage door is. The measurement of how well your garage door prevents heat loss on cold days and keeps your garage cool on hot days. The higher the R-value the better the performance.
ZINC, PRIMER, POLYESTER TOP COAT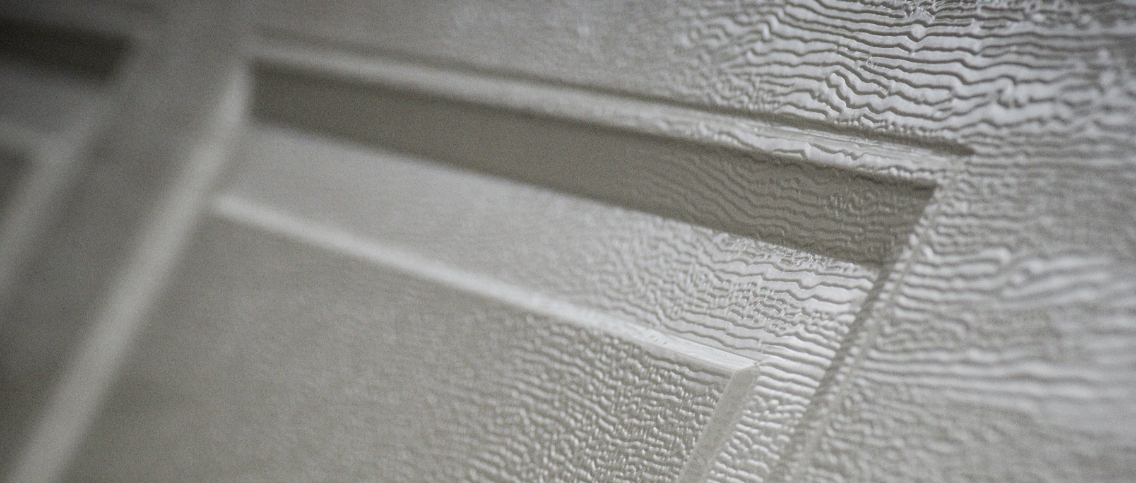 WORKS HARD. LOOKS BETTER.
We know it's not all about strength, durability and function – you want your Steel-Craft garage door to look beautiful, too. Our wood grains are realistic, and we ensure our doors are primed and prepped with care, so your white stays bright and your colours don't fade.
We use 100% galvanized Canadian steel of the finest quality, finished with primer and exterior polyester paint. This paint acts as a barrier – protecting the underlying zinc coating and extending the life of your garage door.
Our doors are easy to clean and built to withstand sun, weather and heavy use. They can also be painted, and we can help guide you to quality paint products. Learn about how to properly paint your door here.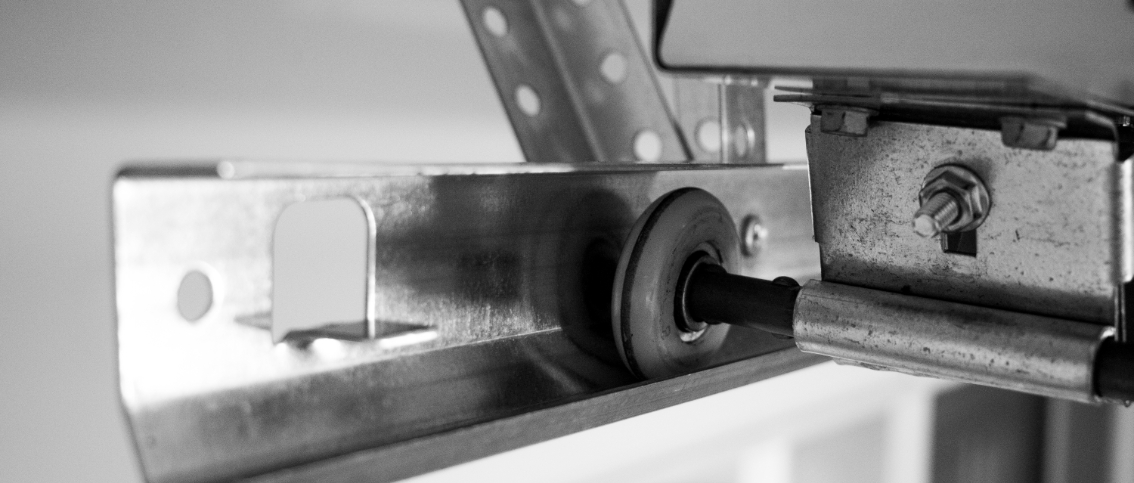 Every Steel-Craft component is made by Steel-Craft. Track, hinges, and rollers are made to handle our weather.
Browse Steel-Craft's wide variety of garage doors, hardware and operators.