GARAGE DOOR OPENERS & LIFTS
Door Envelope MUST be free and clear of any obstructions for proper installation and operation of overhead door system. Door Envelope is Door Specific and changes based on door weight, and Lift Type. Door Space restrictions will determine what Lift Type(s) you can choose.
Optional upgrades to components that are related to the door guide. All lifts are available in 2" or 3" track.
Headroom is the open space between the top of the door opening and the nearest obstruction above it.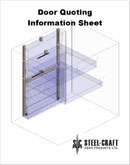 DOOR QUOTING INFORMATION SHEET
For more information about how to check lift specifications for your specific Residential Garage Door needs.
Standard lift is the most common lift style for garage doors and is the main lift used for Steel-Craft Residential garage doors. Steel-Craft Track and Hardware that allows the door to operate efficiently in standard openings. Available in 2" and 3" Hardware with 10", 12" and 15" track radius. Low headroom kits available.
Low Lift Double Track – low headroom accessories which enable a door system to operate in minimal headroom conditions. Available to meet a variety of low headroom specifications.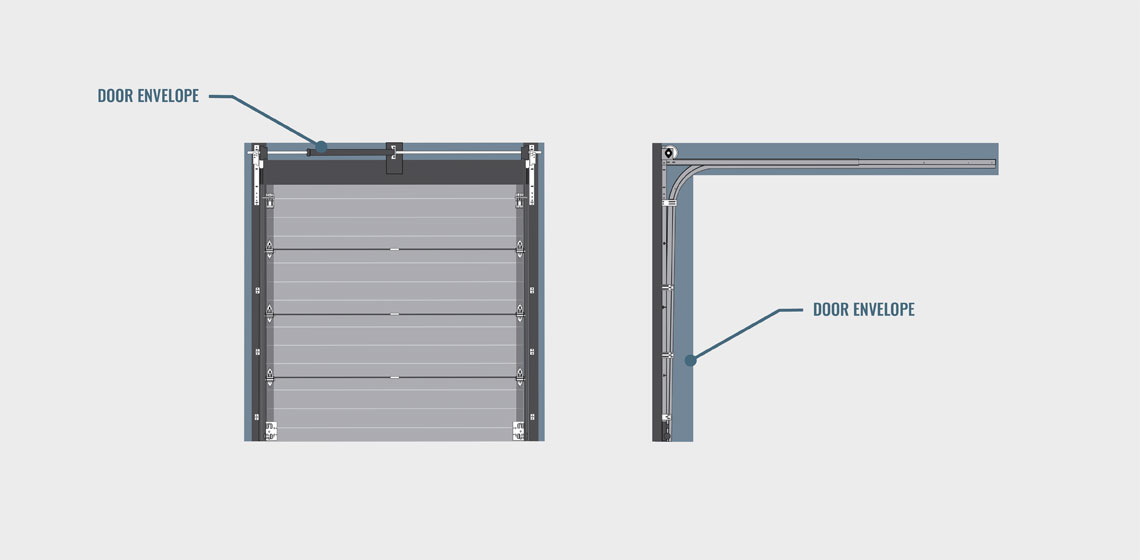 Standard Lift is available in Pitch Lift to allow for roof slope. Horizontal reinforcing is engineered for specific size requirements.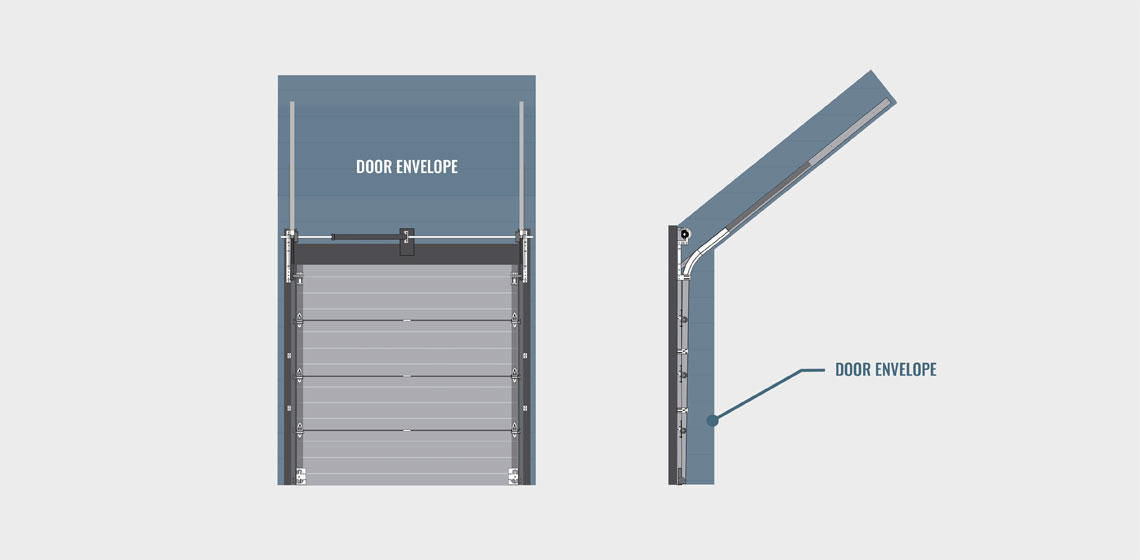 For additional information on how Steel-Craft can meet your needs in residential overhead doors, please consult a Steel-Craft Dealer.
RESIDENTIAL GARAGE DOOR OPENERS
Steel-Craft doors are made to work with an extensive selection of the Nice Group (Micanan) and LiftMaster line of door openers, accessories and remotes. Durable Nice Group (Micanan) and LiftMaster openers offer a wide range of features, horsepower options, and drive types, all with the ultimate in safety and security features.
Questions about which door opener to choose for your specific Steel-Craft door?
Visit our FAQ page or contact your nearest Steel-Craft Dealer for expert advice or a quote.

Nice is a leading Italian multinational firm in the Home Automation, Home Security and Smart Home sector. Following the acquisition of Micanan Systems in 2019, Nice proudly serves the North American door market from its North American headquarters based in Montreal, Canada.
FIND THE RIGHT OPENER FOR YOUR DOOR
Finding the right garage door opener is important when choosing an opener that fits the needs of both you and your home. Each garage door opener has its advantages. Our Dealers will assist you in matching your Residential Steel-Craft door to the right operator for the job. Whatever opener you choose, all our garage door openers are very reliable and require virtually no maintenance. Before making a decision, consider these important factors to find an opener suitable for your garage door and you.
It is important to know the material and size of your door as the weight of the door will impact the type of mechanism and how much horsepower is need to lift the garage door.
2. NOISINESS OF THE OPENER
If you are someone who is noise-sensitive or if you live in a home where the garage is situated directly under a bedroom or living area, you're probably want a driver that is quieter.
If there is a power outage, you still want to get in and out of your garage. Does the opener have a built-in power backup system?
Each garage door opener has its advantages. Garage door openers are motorized devices that open and close your garage door. The five types of openers we offer for Residential Garage Doors are Chain drive, Belt drive, Direct drive, Trolly Drive and Jackshaft Drive. They all consist of a motor that moves a trolly. The trolly connects to the door and when the trolly is activated, it lifts and lowers the garage door.
A metal chain drives the trolly that lifts and lowers the door. Chain drive openers are generally the lowest priced, but can be an inconvenience for noise-sensitive people. It is recommended that chain drive openers are best for detached garages.
A rubber belt is used to slide the trolley when the door is activated to open and close. The belt drive will produce less vibrations thus motions are smoother and quieter. Because there are less moving parts, these drivers require less frequent maintenance. Belt drive openers are good for any type of house.
A direct drive opener is the least complicated of all opener types because it uses its own motor to move the trolley. Therefore, it simplifies the process of opening and closing the door, resulting in a smooth, quiet and low maintenance operation. Direct drive openers are ideal for any property situation.
Trolley opener is mounted to the middle of the ceiling. These types of operators are generally used for standard lift sectional doors.
Jackshaft openers are mounted beside the door itself. They can be used on any door with a shaft, sprockets and chain as a driving element. They can be installed on high or vertical lift doors, as well as on standard lift sectional doors.
Some garage door openers take up more space than others. Depending on your garage's headroom certain openers will be a better choice. For example, our chain and belt drive garage door openers require 2 inches above the highest point of travel of your door. To measure this you should open your door to its highest point of travel then draw a straight line to the header above your door. From this point measure up 2 inches. If you have this amount of space, our garage door opener will work on your door. A Steel-Craft Dealer can help you choose the right opener for your space.
Horsepower (HP) is the driving force behind the up and down movements of a garage door. The size and weight of the door can be used to determine the necessary level of horsepower for a particular garage unit. Before installing a garage door opener, you should ensure that the door operates easily manually. The rule of thumb is that if a ten year old child can lift the door with little or no effort, the door is well balanced. If the door is hard to lift, you should have a professional authorized dealer check the springs and other hardware on the door before installing an opener. The easier it is to operate the door manually, the easier it will be for the garage door opener to open the door and that means your garage door opener will last longer. Generally speaking, we recommend 1/3 horsepower operators for single wide doors, and 1/2 horsepower operators for a double wide doors.
AC/DC
The motor of a garage door will run on one of two currents — alternating current (AC) or direct current (DC). The latter is generally the more preferable option, because DC-powered garage door openers can turn AC into DC power. Moreover, DC motors are smaller in size, as well as smoother and quieter in terms of performance.
RESIDENTIAL PRODUCT CATALOGUE
For a list of all RESIDENTIAL OPERATORS, and/or OPERATOR ACCESSORIES please consult a Steel-Craft Dealer.